Posted on Oct 12, 2009 - 16:43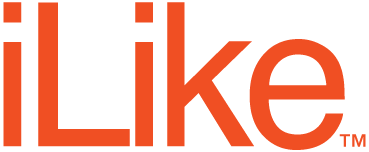 Like so many new music social networks today, it can be quite a cumbersome task building a online profile and establishing relevant networks in the new and growing community you have just found. Most of these new sites linger for a while offering basic and generic social networking functions for their users which rarely differ from their competitors. After the initial start-up buzz has passed, most fizzle out, while others get their break when critical mass is met and viral adoption occurs. There has only been a handful of company's that have attained wide spread adoption to their service and remain in the spotlight as major players in the music social network business. Amongst this group of real time contenders is the company iLike.
iLike has a swift and steady climb into the competitive arena of digital music streaming and online artist promotion, challenging the likes of other established music social networks such as Imeem, last.fm, and Myspace Music. Making strong alliances early on in the game with major record labels, independent record labels, and funding from major concert ticket giant Ticketmaster to the sum of over $13 million, has given iLike the sort of push and platform to stand on that other scrappy start-ups would otherwise not receive. That being said, it was a fast and inevitable rise to the competitive top ranks of the music social networking world. All though iLike has many online promotional tools for musicians and applications for users to experience their music, the site still lacks profile customizing features for bands, artists, and its users, as well as lacking a seamless music player.

A smart power play and large milestone in the company's evolution came with the joining of the iLike application and Facebook. On July 17th, 2007, a iLike/Facebook application was launched allowing facebook users to recommend songs and artist to their friends, find concerts of your favorite artists, and play a music-based game to play among your friends in the social network. This proved to be a match made in heaven for some time as both companies helped each other grow their user bases and bring attention to their services. But as the saying goes, "all good things must come to an end", so was the case with iLike and Facebook. After many rumors and speculations had accumulated that the relationship between Facebook and iLike was disintegrating, other rumors started spreading that iLike was up for sale to the highest bidder. After much internet buzz on the topic of a buyout, the facts came through on August 19, 2009. Myspace had officialy bought out iLike for $20 million. Quite the dilemma for Facebook since Myspace was their direct and largest competitor. Although most agree that it was a great buy on the part of Myspace for a mere $20 million and amazing leverage for iLike in both of the giant social networking pools, time will only tell if the buyout will prove profitable for Myspace and a serious a blow to Facebook as others see it. At any rate, iLike has launched themselves into the spotlight once again and continues to be crux of conversation in the digital music world.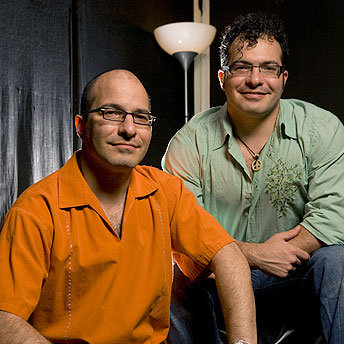 Since iLike's inception in January of 2002, the Patrovi brothers, Ali and Hadi, have had their hands quite full. Birthing iLike out of the pioneering music social network website Garageband, raising ilike to the top ranking competitors on the scene, inventing Rock Band and Guitar Hero, and managing the sale of their company has proven to be a roller coaster of ups and downs along with financial strife and great payouts. Although iLike has been sold off to Myspace, it will be interesting to fallow the Patrovi brothers and see what next ventures may come along. I imagine they have no intention of slowing down any time soon.
iLike Summary:
Music source: Major Record Label Catalogs, Independent Record Label Catalogs, Independent Musicians
Platform: basic HTML based web service
Target Audience: Mainstream followers, Facebook Users, Myspace users, Independent musicians
Posted on Oct 8, 2009 - 9:37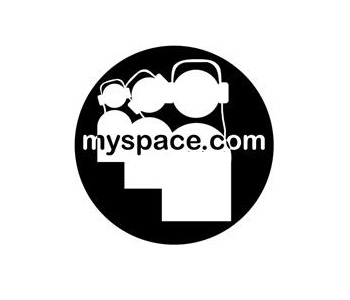 As the grand Daddy of online social networks and vendor of the largest catalog of online music content, Myspace music remains the go-to spot for online music discovery and necessary advertising platform for all bands today. With many new start-ups competing for market share, myspace is constantly under fire by these new emerging company's with something to prove. Funny thing about myspace is, even though there are many new and seasoned competitors out there, that in many ways offer superior service's, myspace knows that they hold some what of a obscured monopoly on the music social networking scene. The reason this monopoly exist is due to the basic fact that they were the first real serious music social network to gain and maintain credibility to represent musicians and their image. In many ways actually creating an image for many of the faceless emerging bands out there with no means of promoting themselves. Another reason this quasi monopoly exist is due to the sheer volume in numbers of the user base that they hold. This means that since myspace has such a large user base and is already the most well know go-to spot for free on-line streaming music, not having a band profile with myspace would be a very poor marketing move for the promotion of your brand. So even if you don't like the site and how it operates, it is wise to at least have the minimal contact, band, and music information available for the many potential new fans that could find you.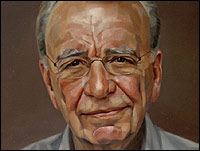 At the start, myspace was just another new online social network getting its feet wet in the new waters that were emerging all around it. It was the unpredicted establishment and growth of users promoting their music in their profiles that sparked the whole online music social network revolution. Some would say it all started with myspace and others would say that it really started with last.fm. Seeing the immediate popularity and potential behind such an influx, focus and embrace of musicians became very apparent. Rupert Murdoch's News Corporation bought myspace in 2005 for $580 million and shortly after that created a UK version to tap into the music scene there. Over time this was accomplished. As well, after the purchase, they launched their own record label, Myspace records, to discover new talent.
As with most popular things, growth was inevitable and ensuing a long litigation between myspace and universal music group for copyright infringement, Myspace Music was created. This is a separate company all together that is a joint music venture, with equity stakes from major record labels, that allows users to stream music on demand, create music playlists, and add music widgets to their profiles. With the new company came a new face for the myspace music world. A huge overhaul was done to the platform and face of the site. Many new tools were added for artists as well as users. This face lift came just in the nick of time though. Imeem, the fastest rising competitor to myspace, had just finished the revamping of their music social network. And with facebook gaining an obvious lead in popularity and user registration, as well as unique visits, myspace had no time to linger. Taking a firm stance back into the progressive music social network arena, it seemed that they had saved their credibility as a lasting player in the online music business.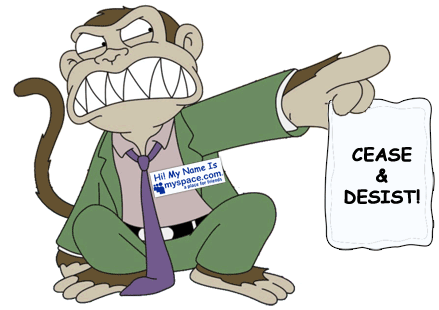 Although myspace music continues to be the most dominant music web site today, many still remain unhappy about its services, alliances ,and marketing methods. Focusing on a few major black eyes, starting with the most obvious. Ads! Ads! Ads! We all know that the monetization platform for most of these music streaming websites is ad-based. The only thing wrong with that is the quality and quantity of ads that are being distributed to you. In the case of myspace, you are bombarded with a large arsenal of highly un-targeted adds that either have no relevance to you or are down right offensive. And there is no way around it. One would think that a food conscious band is not to happy about the huge banner add above his band profile promoting McDonald's new super sized whatever. As for the user experience, the lack of a seamless music player is quite inconvenient for all users and seems to suggest that myspace is more concerned with controlling your music and user experience rather than providing their users with an open and user friendly listening and operating ability. Another major black eye for myspace music is that all their music alliances side with the major record labels Sony BMG, Universal Music Group, and Warner Music Group. Through out their life span, myspace has show little love for independent music labels and continues to mostly embrace mainstream popular music. As said in the start of the article, myspace remains the grand daddy of music social networks due to its sheer enormity. This does not mean that there is not room for others to take on market share. Others that have challenged myspace's crown have been PureVolume, Imeem, Last.fm, and recent new comer Spotify . All have their own great attributes and blaring holes. It will be most interesting to see who will last this new digital music revolution.
Myspace Music Summary:
Music source: Major Record Label Catalogs, Independent Record label Catalogs, Independent Musicians
Platform: Basic HTML based web service, Flash Application in Web Browser
Target Audience: Mainstream music followers
Posted on Oct 5, 2009 - 7:22

Pandora is a one-of-a-kind internet streaming radio service that basically attempts to play stuff that you want to hear based on what you tell it you like. It works like this: You arrive at Pandora.com and tell it the name of an artist or song that you want to hear. Their system looks it up (quickly, might I add) and asks to make sure their result is what you had in mind. Then it starts playing the stuff you like. When the song ends, it puts on something else that is similar to what you wanted in the first place. You continue to tell it what you like and don't like by giving each new song a thumbs up or a thumbs down, so that it tunes itself to your tastes over time.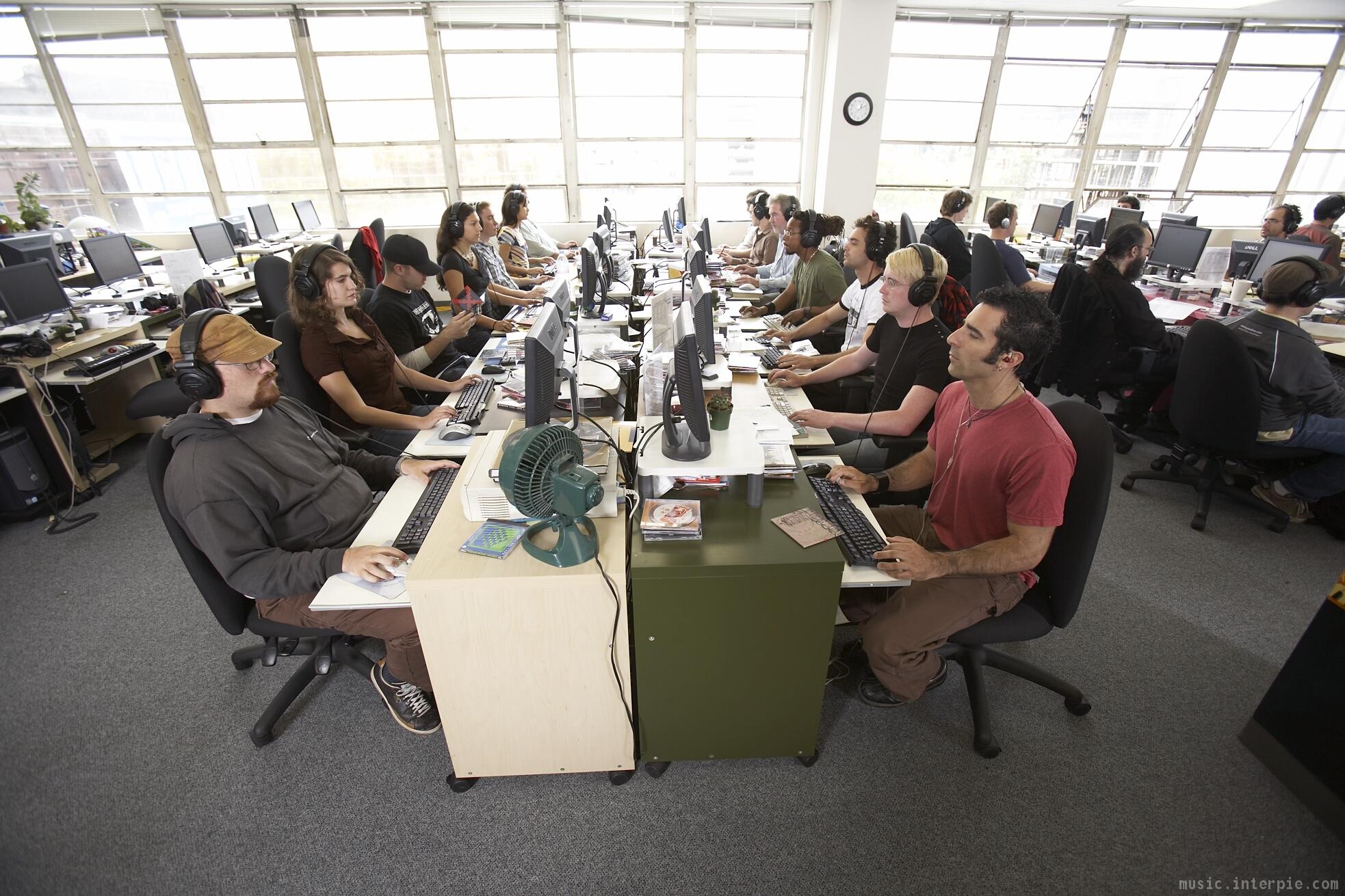 Most of the time this is an amazing way to discover new music you have never heard of but that you might really enjoy. Pandora provides links to directly buy whatever it is you're listening to, so if you're extra stoked on it you can just click and order a CD or downloadable mp3s right away.
Pandora also has a genius iPhone application that actually lets you stream music directly to the phone, making it even better than an iPod in many ways. This is the kind of innovation and super useful feature that users clamor over, and is a great example of what an excellent service Pandora provides.
How it works: The secret behind Pandora's incredible recommendation engine is actually thousands and thousands of man-hours. They have employed countless audiophiles to sit at computers and listen to CD after CD, categorizing and cross-indexing every artist, song, and genre to build an unbeatable stash of music recommendations!
Pandora Summary:
Music source: Major Record Label Catalogs, Independent Record Label Music Catalogs
Platform: Flash Application in Web Browser
Target Audience: Mainstream followers, Independent music fallowers
Posted on Oct 1, 2009 - 6:41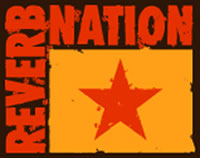 What more can music social networks offer bands and artists today other than a place to post their music and content for others to see and use freely. Where are the real time tools to help artist promote themselves and and help organize their content and careers. One up and coming music 2.0 company, Reverb Nation, is trying to fill the gap between social networking and quality marketing tools for artists, musicians, and venues. As this has proved to be a very daunting task which no site today has fully grasped, Reverb Nation is by far the closest in achieving those goals and has potential in being the go-to site for musicians, venues, and promoters.
As a very feature rich site, Reverb Nation has a large list of free tools to help musicians promote and sell their music/brand. At a quick glance , lets go down the list of free offerings from this site. Artist Profile, Band Equity, Street teams, Tune Pack, Facebook Applications, Bebo Applications, Gig Finder, Buzz Tracker, Fair Share, Widgets, Store link, Retail links Widget, Detailed Stats, Fan Reach.
Not everything is free on Reverb Nation though. They carry some specialty tools for musicians and promoters that come with a cost. These features include their digital distribution package, Reverb press kits (which is more of a summary page of your profile than an actual deliverable press kit), fan 360, mega song storage, and fan reach pro. While Reverb Nation has become rather popular recently, the fact remains that they are taking a 'strictly business' approach to artist promotion, charging a premium for many of their services, and employing devious methods of driving fan traffic, such as their 'Exclusive Content' feature.

Forcing fans to hand over personal information for access to full streams of your posted tracks doesn't seem much different than forcing them to pay money, and Music 2.0 is all about embracing Free and casting a very wide net to capture the attention of fans rather than shutting them out by making them pay.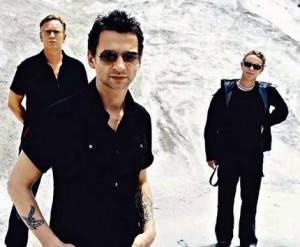 Reverb Nation was founded in October of 2006 and has been gaining a steady stream of users and popularity since its conception. Popular musicians such as Depeche Mode and Maddona to Lil Wayne and Pantera have profiles on the site where you can view their information and listen to their music. Obviously Reverb Nation has a relationship with one or more major record labels and many more independent labels but they are not disclosing that information to the public. As a tools and social networking site for marketing your band or music, Reverb Nation is a good avenue to promote your content. I am a bit skeptical of the company in some way's though. Since they do not disclose their standings with major and independent record labels and do not discuss their stance on how your information is used or not used by their company. Its hard to say where their standing is with the privacy of your content and information and how it is used by their company , investors, and partnered labels and other company's. In today's world of marketing sharks and big name partnerships, who knows how safe your content and user information really is.
Reverb Nation Summary:
Music source: Major Record Label Catalogs, Independent Record Label Catalogs, Independent Musicians
Platform: Basic HTML based web service with flash Application in Web Browser
Target Audience: Mainstream followers, Independent music fallowes, Bands and musicians, Facebook and Twitter Users