Posted on Sep 15, 2009 - 7:09

If you are a musician or artist trying to promote your work further on the Internet, or simply just a music loving fan, there are many avenues for musicians to promote their work and for fans to discover new and favorite music. One of these online promotional and discovery sites is called purevolume.com. This site is mainly dedicated to providing a music-based social network for artists to promote their work to online music fans. PureVolume is a unlimited, free and legal service which host a music library of over 400,000 artist.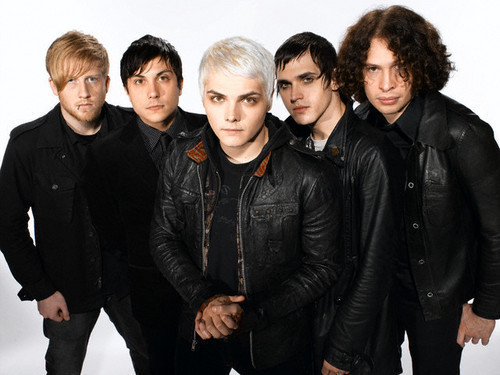 Created in 2003 by Brett Woitunski, Nate Hudson, and Mitchell Pavao, with the help of Jennifer Welch, PureVolume has since then enjoyed a fast and steady stream of popularity. Mainly working with unsigned acts and independent record labels, this site features many popular independent rock acts with an emphasis on punk, emo, and hardcore. Bands such as My Chemical Romance, Fall out boy, and Panic! At The Disco have all been credited to exposure on PureVolume. With many other genres of music available, and an easy to use interface, that makes this site an attractive destination to find new music and support independent artists.
Although this site is easy to navigate and use and has basic social networking tools available, there are some blaring cons to this service. Streaming audio can be painfully slow at times and the listening experience is diminished since they do not support a seamless music player. The majority of music can only be streamed, and there is no advanced search option for downloadable music. Another group of cons is for the musicians themselves. As an emerging and independent musician today, you need all the help you can get to promote your work. A lot of this help comes from powerful tools which allow you to target your fan base and audience better, deliver exposure, help keep you're touring finances together, and distribute your goods efficiently.Unfortunately Purevolume does not offer much in the way of these tools for their artists. With new emerging services such as Topspin, Band Metrics, and bandize, as well as lasting competitor's such as last.fm and myspace music, PureVolume might need to make some large updates to their platform and services to remain an effective destination for musicians and their fans.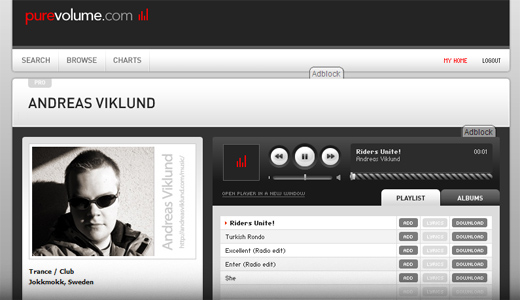 Pure Volume Summary:
Music source: Independent Record Label Catalogs, Independent Musicians
Platform: Basic HTML based web service with flash Application in Web Browser
Target Audience: Independent music followers, Facebook Users, Twitter users, Bands and musicians