Posted on Jan 16, 2010 - 13:05
SellaBand
is a pretty cool idea. Basically,
artists
sign up to try and raise funds from
fans
so they can produce a record, go on tour, buy new instruments, or fund that new
kegerator
for their practice space. When fans invest their money in the
bands
, they get
"free downloads and other goodies"
from the artists, which actually doesn't sound that great. Artists can, however, pay back a cut of their revenues to their vested fans, but that is not a requirement of the SellaBand model.
This is a really cool idea because it fully embraces the fact that the current marketplace for bands and musicians is a different world than it was a decade ago. SellaBand has actually enabled dozens of bands and artists to record CDs and plan big tours to build their individual brands in a competitive market. Of course, they have to make a buck on the side, so SellaBand collects 10% of the target amount that bands raise, which may seem a bit steep, but hey, gotta pay the bills, right?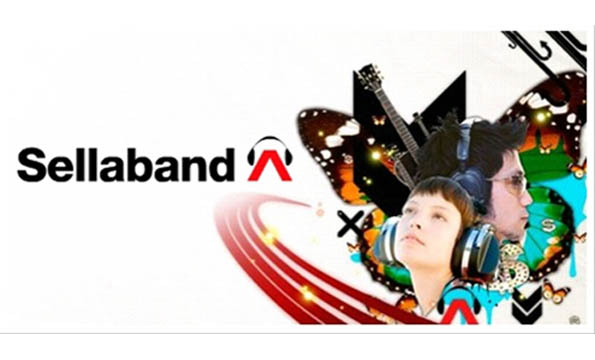 Right, but that's not the only way they are making money from this idea. They also have a music store where you can buy MP3 songs for $0.99 each, and presumably they take at least 10% of those sales. Furthermore, they run ads all over the place, which is fine except for the fact that they also take a cut of all the money that goes through their platform. You know what would be really nice? If they stopped running advertisements so the website could be a lot cleaner, more direct, and maybe look a little less like a vehicle that was built specifically to make a profit. Do we really need to see a huge banner of "Partners" at the bottom of every page on the site?
Anyway, SellaBand is a platform to help artists raise money to advance their careers. But does it work? Supposedly, yes, it does work sometimes, but you probably haven't heard of it because of the shortcomings of the website itself. Specifically, there is no technical advantage of SellaBand.com over Facebook, or even MySpace, in terms of the interface and layout. Sure, it looks clean, and it navigates nicely, but it is missing any type of seamless music player, playlist support, and robust social networking features.
When it comes down to it, SellaBand is a fantastic concept, and we recommend visiting this website if you like the idea and want to help budding artists make it in the new music marketplace. If nothing else, you can see a radical concept at work in the new era of Music 2.0.
SellaBand Summary:
Music source: Independent and unsigned artists
Platform: Basic HTML website
Target Audience: Indie fans, music consumers, die-hard fans with money